earworm
The speaker of this poem is in a tizzy in a huffy & a 1/2, she's feeling
down on her luck. how disparate, how desperate. I love her, I would
do anything for her survival. I am her, I would do anything for her
survival. It isn't trick, or form: the reiteration is for resonance,
affirmation; repetition is for learning, comprehension. you'll sing
the hook for years, you'll come to love the uncontainable earworm.
still life, life still
weep, sow harvest rain soaks the ceiling, weighted in ways
unbeknownst to me — this grief can't possibly be mine alone. still life,
life still, collapsing of scenes. it all comes crashing, 730am & the dormant
mold spores make known their estate, eat all the wood has to offer.
I digress, resist autobiography. I once lived w/ no resentments, figs
from out front, chilled summer soups. even the bleeding was romantic,
in that mundane way: slicing an edgeless finger timeless bluevein, water
& windowpanes, rolling off etc. it stung more than it hurt. a grudgeless
life looked good on you, he tells me, looking at old pictures.
potluck, music we loved as teenagers, 2019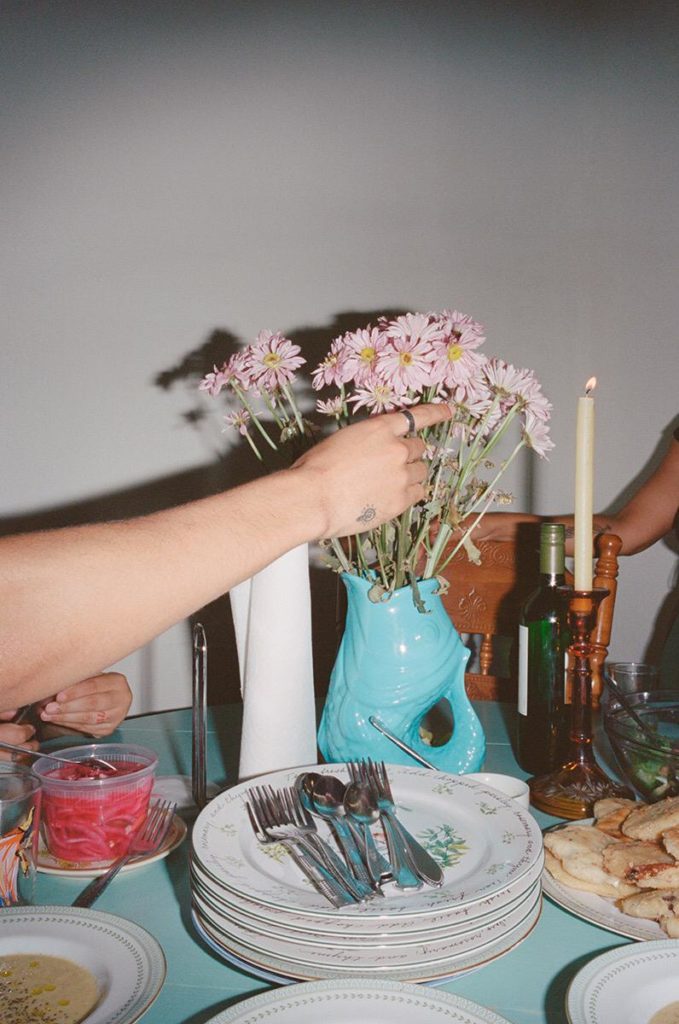 ---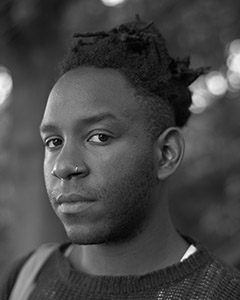 S*an D. Henry-Smith is an artist and writer working primarily in poetry, photography and performance, engaging Black experimentalisms and collaborative practices. You can find their words, images, and book projects at seanhenrysmith.com.