Below, please find our special calls for themed issues. To find out more information about our standard issues, please click here.
beestung's all-fiction issue
Deadline: March 20th, 2022. To be published May 20th, 2022.
beestung is seeking original unpublished work for a new all-fiction issue, to be published in May 2022. The deadline for this issue is March 20th, 2022.
beestung exclusively publishes writers under the two-spirit and non-binary umbrellas. Please take a look at our previous issues and see if your work seems like a good fit, though we also love to be surprised. Historically marginalized writers are particularly encouraged to send work. Translations are welcome and will be published alongside their source text.
Simultaneous submissions are encouraged. Please notify us immediately if your work is accepted elsewhere. We will inform you if your work is long-listed for a future issue.
Please email all pieces for consideration as .docx or .pdf files to paparouna via fiction.beestung [at] gmail [dot] com along with a brief biographical note, and any accompanying art as low-resolution samples in either .jpg or .png format.. There is no word limit, but we prefer pieces that can be read with ease online.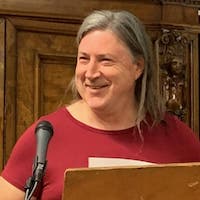 Born and raised in Athens, Greece, paparouna (pavlos stavropoulos) currently resides in occupied Arapahoe and Cheyenne territory in so-called Colorado, USA, works in social and environmental justice education, writes queer speculative prose, translates Greek literature into English, and daydreams about life as a marine mammal. A 2018 Princeton Hellenic Translation Workshop and 2018-2020 Lighthouse Book Project participant, paparouna has been published in Progenitor, Asymptote, Exchanges, New Poetry in Translation, Denver Quarterly, Timber, and The Thought Erotic.
Trans is the future. The future is trans.
Opening for work on April 5th, 2022 until July 5th, 2022. To be published August 20th, 2022.
And while our trans might begin with gender, presentation, and embodiment, it certainly doesn't end there. For this special issue of beestung, we're seeking works by nonbinary and two-spirit writers that cross not only gender but also genre and form. We want your barely-legible; your not-fiction, not-poetry, and definitely-not-binary words. We want speculative work that can only do what it does outside and against the bounds of traditional "poetry" and "fiction," informed and delivered by people outside the bounds of binary gender.

Here, the "speculative" in speculative fiction connotes not just the content of a work, but the way that work is delivered: what possibilities live in the omitted word and white space between verses? Bring in the fabulist, the fabulous, and the fantastical –– take us to the very limits of your imagination, in form and in content. Think Delany, Butler, and LeGuin. Think Solomon, Lai, Gailey, Chambers, and Jemisin. And then, take us to the futures we have yet to read.
Further details:

—You define what hybrid, experimental, and speculative mean. That said, we're not likely to accept work that fits easily into form or genre categories, nor work that does not include some element of the fantastic.
—lists, recipes, schematics, manifestoes, meditations, rants, ravings, etc. welcome.
—Your work need not be *about* being nonbinary (though it also can be!)
—Previously unpublished and/or multiply-marginalized writers are especially encouraged to submit.
Please send work for the Trans is the future. The future is trans. issue to Cavar. We'll release their email address when this call has opened for work.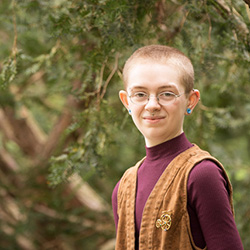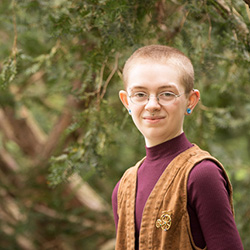 [sarah] Cavar is a PhD student, writer, and critically Mad transgender-about-town, and serves as Managing Editor at Stone of Madness Press and founding editor of swallow:tale press. Author of four chapbooks, A HOLE WALKED IN (Sword & Kettle Press), THE DREAM JOURNALS (giallo lit), and OUT OF MIND & INTO BODY (Ethel Press, forthcoming), and BUGBUTTER (Headmistress Press, forthcoming) they have also had work in Bitch Magazine, Electric Literature, The Offing, and elsewhere. Cavar lives online at www.cavar.club and tweets @cavarsarah.