Issue #12 – TRANS IS THE FUTURE. THE FUTURE IS TRANS. – Cavar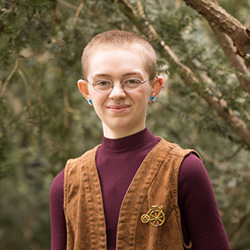 [sarah] Cavar is a PhD student, writer, and critically Mad transgender-about-town. They are Editor-in-Chief at Stone of Madness and swallow::tale literary presses, and have had work featured in Bitch Magazine, Disability Studies Quarterly, Electric Literature, The Offing, and elsewhere. Their latest chapbooks are OUT OF MIND & INTO BODY (Ethel Press, 2022) and BUGBUTTER (Gap Riot Press, 2022). Cavar lives online at cavar.club and tweets @cavarsarah.
Issue #11 – The All-Fiction Issue – paparouna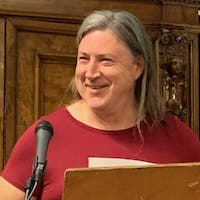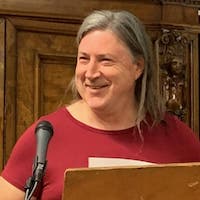 Born and raised in Athens, Greece, paparouna currently resides in occupied Arapahoe and Cheyenne territory in so-called Colorado, USA, works in social and environmental justice education, writes queer speculative prose, translates Greek literature into English, and daydreams about life as a marine mammal. A 2018 Princeton Hellenic Translation Workshop and 2018-2020 Lighthouse Book Project participant, paparouna has been published in Progenitor, Asymptote, Exchanges, New Poetry in Translation, Denver Quarterly, Timber, and The Thought Erotic.